When you are no longer receiving support, as you should be, then you have to take the necessary action. Child support is mandatory for your child and the person providing it is liable by law to do it. It requires a detailed cause of action from the custodial parent indicating that the paying parent is no longer interested in exercising their responsibilities.
How to File a Request in Case of Failure to Pay for Support
An investigation has to follow once you make a complaint by the relevant child support offices. The aim is to find out if your complaint is genuine before they take action. The steps in filing such a complaint include:
Step 1: Download the form
Step 2: Read the details in the form and sign below as required.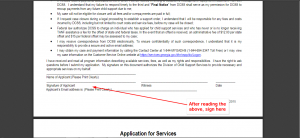 Step 3: Fill your details and those of your children.
Step 4: Enter your personal details as required and then sign.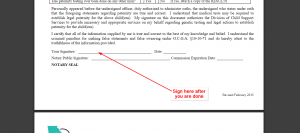 After you are done, you can send the form to the child support offices in the local area.