In the state of Wisconsin, child support is not taken lightly. The department of children and families holds it that both parents are responsible for their children's wellbeing regardless of whether they are together or not. In that case, there should be shared child support responsibilities in case of separated parents. Once a parent decides not to make payments for child support, the other parent can file a complaint.
How to File a Request in Case of Failure to Pay for Support
You can go ahead and file a complaint with the department or child support offices in your local area. The sooner you do this, the faster the order will be enforced. The steps include:
Step 1: Access and download the form.
Step 2: Fill the form with all details of yourself, the paying parent, children and other information as required.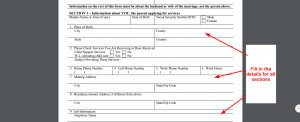 Step 3: Read the terms and sign it at the bottom.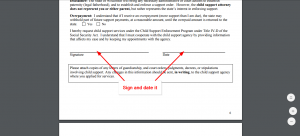 Step 4: Send the form to your local child support offices. You can find their addresses here