If you are an Arizona parent and you are not receiving support from the other parent who was doing so previously, then you have to notify the right child support officials in that state. It is a step you should take once you realize that financial support is no longer coming as it should be. Luckily, you can do this without having to show up at their offices.
How to File a Request in Case of Failure to Pay for Support
You can do this online which makes it reliable. Once you visit the Arizona child support website, you will find the resources you need to send that request. The steps include:
Step 1: Access and download the form.
Step 2: Read what you are required to provide.
Step 3: Fill in your personal details and those of the children in the sections required.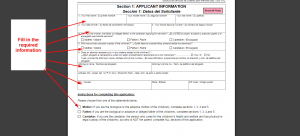 Once done, you can send the form to the division of child support services offices.