The need for the noncustodial parent to provide child support comes with the need to provide your child with the best care that both parents can afford. When such support is not available, then you have to legally enforce it. Luckily, the bureau of child support enforcement of Connecticut provides a way forward through which you can apply and bring up such a complaint so that the parent paying can be forced to pay for child support.
How to File a Request in Case of Failure to Pay for Support
The idea is to force the parent who fails to pay for child support to begin paying. To get started on this, follow the steps below:
Step 1: Access and download the form.
Step 2: Fill in your details as required.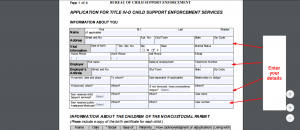 Step 3: Fill in the details of the children that need support.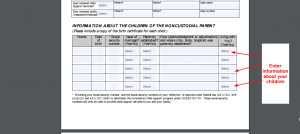 Step 4: Enter the details of the paying parent.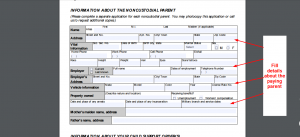 Step 5: Fill in the details about the orders and medical insurance.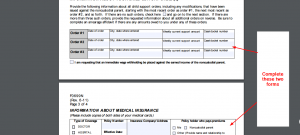 Step 6: Sign and send to the local child support offices.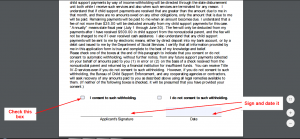 Step 7: Access, download and fill out the affidavit
To successfully present your case in the case of default in the payment of child support, you can meet up with an investigator and present him or her with the application and affidavit, all filled.