With the state offering an online platform on which parents can register and manage their child support issues, it helps both parties comply with the child support laws. It is possible to create a login account and manage all your operations that relate to child support. When it comes to flexibility, every parent who is not living with his or her children would want a system that gives them the freedom to make payment with ease. The state of New Jersey has made this possible with the online platform.
How to login
A guardian or parent in New Jersey who does not have custody for his or her children will be required to pay for child support. With an online account, you will be able to log in and make those payments without much hustle. The process of logging in is as follows:
Step 1: Click here
Step 2: Enter your member ID and PIN, and then click sign in.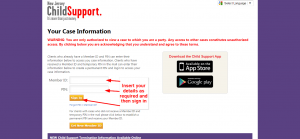 How to get your lost PIN or member ID
It takes a short time to get your PIN or member ID. Once you have established that you have forgotten your sign in details, you will need to seek help. To get the lost PIN or member ID, take following steps:
Step 1: Click the forgot PIN/ Member ID section.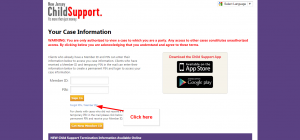 Step 2: Call the number that comes up for help.
How to enroll
The process is not the same as to when you want to log in. It is different, as the system does not know who you are. For this reason, you have to introduce yourself in detail and submit that information to the system. It entails:
Step 1: Click the button shown below.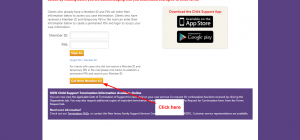 Step 2: Enter the details as required in the fields and then click next.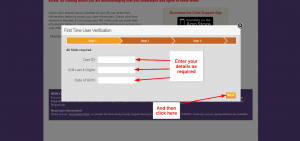 You will undergo two more steps before you can complete our enrollment process and get a new member ID.
How to manage your account online
You will be able to check all court orders for child support, make payment, and utilize the online tools, such as the calculator with ease. The good thing is that you do not have to go to the child support offices to have your issues resolved as you can do it from here you are, online.