Parents who do not have custody rights to their children or child they want to offer support to in Oklahoma can know how much they will be contributing without having to visit the offices of child support in person. It saves time and offers a reliable platform on which child support services can be put to effect with ease.
How to calculate
You can come up with a figure that suggests how much you will be paying at the end of the month. to do this, follow the steps below:
Step 1: Go to this link
Step 2: Enter the details by filing the form as required.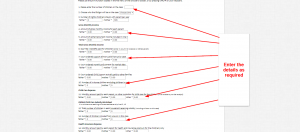 Step 3: Tap the submit button.