When it comes to living up to your promise of supporting your children, you have to find ways that make it easier on your part. The state has come to help with this by ensuring that you can register for online services and access your account whenever you need. It helps the paying parents to make payment without having to meet with the other parent in person and also they can manage their account online.
How to login
Any parent with a login account can access it with ease. It helps you know what to do once you are in your account. To log in, complete the following steps:
Step 1: Click here
Step 2: Insert your social security number and PIN, and then sign in.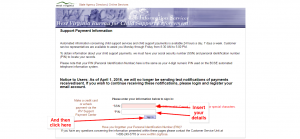 How to retrieve your lost PIN
The role of the PIN is to prevent other people from accessing your account. If you cannot remember it, then you have to request for it. To do this, follow the steps below:
Step 1: Click as shown below.
Step 2: Enter your social security number and submit.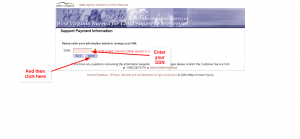 How to make payment
You can find an easy way to make payment for child support. It can be hectic when you try to pay child support but you cannot find a flexible way to do it. With the online platform and online payment tools provided by the state of west Virginia, you can do this with minimum effort.
Step 1: Go to this link.
Step 2: Insert your social security number and click the make payment button.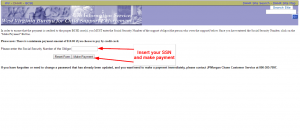 How to apply
You can apply for child support services by downloading the application from, filling it and submitting it to the nearest local child support office. The steps include:
Step 1: Access and download the application form.
Step 2: Fill it as required and send it for approval.
How to manage your account online
Being an online user, you want to be able to do just about anything you can do at the child support offices. You will be able to compute for child support using the online calculator or worksheet. Also, you can read the guidelines to know if you are in line with the set rules and principles that govern child support.