It has a rich information center where all parents from the state can access it and make payment online. With the login account, you can access all your child support details. Apart from that, it provides resources and online tools to help make your child support easily. When it comes to computing for child support, you will be able to use the online calculator to do so. Apart from that, you can check the status of your account without having to visit the child support offices.
How to login
Any parent in South Dakota who is no longer living with their spouse or is divorced can register an account online and manage all child support related issues online. To log in, use the steps below:
Step 1: Click here
Step 2: Enter your user ID and PIN, and then click login.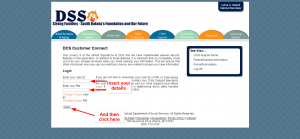 How to get your lost PIN
When you cannot access your account since you have lost the PIN and cannot remember it, then you have to retrieve it. It requires that you follow the steps below:
Step 1: Click as shown below.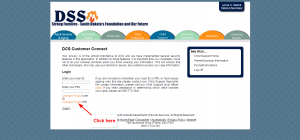 Step 2: Enter your ID and submit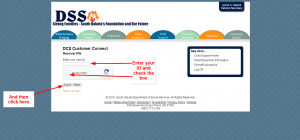 How to retrieve your user ID
It can sometimes happen, especially for the newly enrolled users. When you no longer remember your user ID, you will need to retrieve it by following the steps below:
Step 1: Click the forgot user ID
Step 2: Enter your social security number and PIN, and then submit.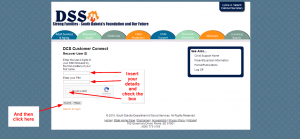 How to enroll
A parent without the login account will have to first undergo the registration process. Just like most accounts, you will need to register all your information relating to child support. This will include your financial and employment details, details of the other parent and children that need your support. To enroll, contact the DCS customer connect through this page
How to manage your account online
Once you are done with the registration process, you can log in and manage your account online. There are different activities or actions you can perform while logged in. One of them is the payment of child support, access to your child support payment and checking the status of court orders placed.