The Vermont child support offices offer a reliable way for parents to provide the necessary financial support to their children. Every child has a right to education, security, care and support which should be provided by both parents. With the online platform on which you can pay for support, it contributes to making you a responsible parent.
How to login
Users who have an account have to login to access the services the website has to offer. Since your information is already processed, you can make payment once you sign in. to access your account, follow the steps below:
Step 1: Go to this link
Step 2: Click as shown below.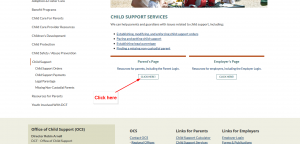 Step 3: Tap the parent login space.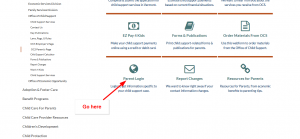 Step 4: Insert your system access number SAN and PIN, then click case information to login.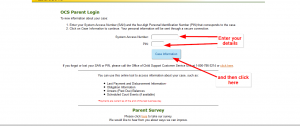 How to get your account SAN or PIN if forgotten
At times, especially for newly enrolled users, it may be difficult to remember your PIN. Luckily, if you cannot access your account due to a forgotten SAN or PIN, you can get it. Simply call 1-800-786-3214 for the customer service to get help.
How to make payment
After logging in and viewing the status of your account, you can proceed to make payment if they are in arrears or if the payment is due. The steps below will get you there:
Step 1: Click here
Step 2: Tap the parent section.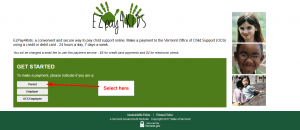 Step 3: Enter the required details and then click Continue.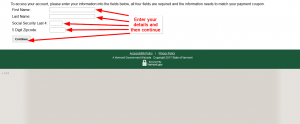 Follow few more steps to complete the process.
How to enroll
If you do not have an account yet, you can register with the Vermont child support website. You only need to know your financial details and the names or children you intend to provide support to. From there, you can enroll and activate your login account. The process entails:
Step 1: Access and download the form below.
Step 2: Fill the form with the required details and send it to the Office of Child Support (OCS).
How to manage your account online
Assuming you have already registered as a member on the Vermont child support website, you can manage your account with ease. All tools and resources are at your disposal to make child support contribution flexible on your part. You can login to make payment or check how much you are required to pay for support. Apart from that, you can access resources such as child support laws and regulations to understand your obligations and how child support laws work.